Private equity firm GTCR acquires FIS merchant services business by entering into an agreement to buy a 55% ownership in Worldpay, a merchant services division of FIS. This substantial deal values the unit at $18.5 billion, making it the largest-ever transaction for GTCR.
Under the terms of this deal, FIS will get an upfront amount totaling $11.7 billion, also retaining 45% of the newly formed entity, as confirmed in an official statement. This transaction effectively reverses FIS's $43 billion acquisition of Worldpay in 2019, a move prompted by the unit's loss of market share to both emerging fintech startups and established competitors.
As part of this strategic agreement, GTCR, based in Chicago, will provide an additional $1.25 billion in funding to the now separate Worldpay business. This capital injection is intended to facilitate the pursuit of inorganic growth opportunities, which likely include funding for acquisitions. Notably, the board of FIS, headquartered in Jacksonville, Florida, has unanimously approved this transformative deal.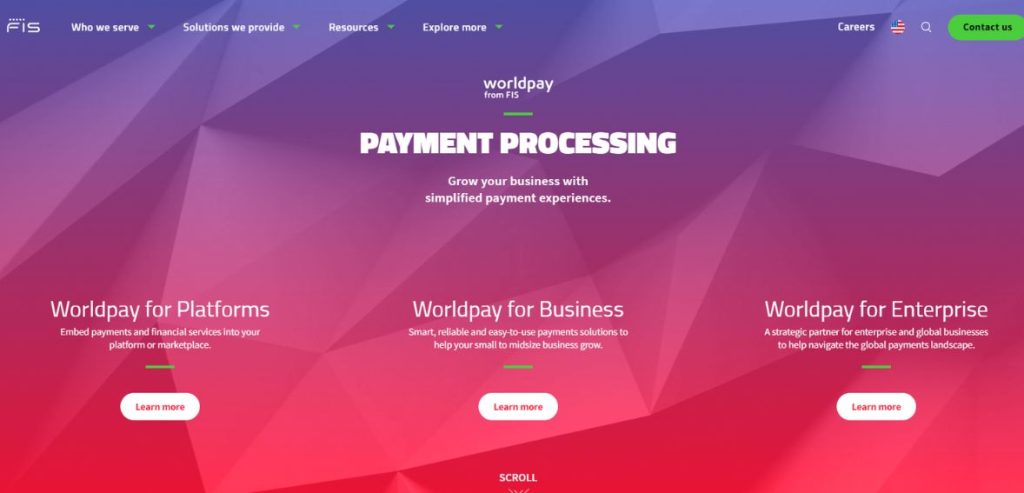 The path to this significant transaction turned around in December last year when FIS, under the leadership of CEO Stephanie Ferris, initiated a strategic review. This move came in response to mounting pressure from activist hedge funds Jana Partners and DE Shaw. By February of the following year, FIS had already expressed its intention to explore a potential spinoff to the unit of merchant services responsible for processing transactions for various companies. This decision followed a substantial writedown of over $17 billion.
GTCR Acquires FIS – Key Takeaways
Private Equity Company GTCR's Major Stake Acquisition: GTCR LLC, a private equity company, has entered into an agreement to acquire a 55% portion of Worldpay, which is a merchant services unit of FIS. This deal is valued at $18.5 billion, marking a significant transaction in GTCR's overall history.
FIS Reatains the 45%: According to the terms formed, FIS will get $11.7 billion as upfront proceeds and retain 45% in the new entity created through this transaction. This marks a strategic move by FIS after facing challenges in maintaining market share against FinTechs and other market leaders.
Largest Leveraged Buyout of 2023: This deal is noted as the largest buyout of 2023. Leveraged buyouts have become more challenging due to expensive and scarcer debt financing and economic uncertainty. It's a noteworthy development in the private equity landscape.
Impact on FIS's Business Focus: Following this transaction, FIS will only have the processing systems remaining, which facilitate transactions among the banking and other financial institutions, along with its capital markets unit. This sale aligns with FIS's strategy to refocus its business operations.
The GTCR – FIS Deal: From Acquisition to Spinoff and Again!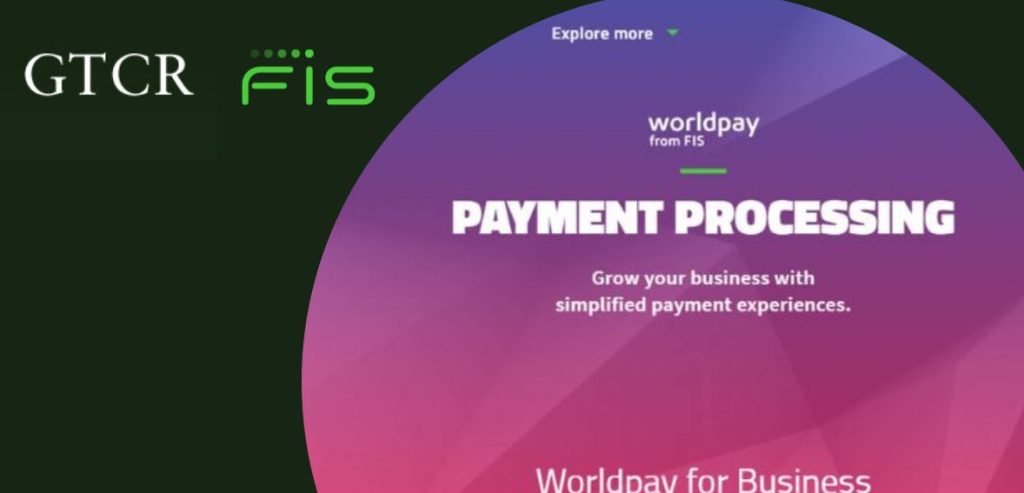 This whole deal began in 2019 when GTCR announced its acquisition of FIS. Under the terms of the agreement, as the deal concludes, Worldpay shareholders will receive 0.9287 FIS shares and $11.00 in cash for each share of Worldpay. Post-closing, FIS shareholders will hold approximately 53%, while Worldpay shareholders will have about 47 percent ownership in the newly combined company. This blend of stock and cash appraises Worldpay with an enterprise value of roughly $43 billion, inclusive of the assumption of Worldpay's debt, which FIS intends to refinance.
In 2019, FIS acquired Worldpay for $43 billion. However, earlier this year, FIS disclosed plans to spin off Worldpay as a separate entity, incurring almost a $17.6 billion wipe in the process.
By July this year, rumors again emerged regarding GTCR LLC's advanced discussions to secure a majority stake in FIS's merchant services division, appraised between $15 billion and $20 billion. While Advent International was also vying for a share of the pie, speculations strongly favored GTCR as the chosen acquirer. It was widely reported that GTCR intended to fund half of this transaction through equity financing and the remaining portion through borrowing.
The 2023 Breakthrough Acquisition Of FIS By GTCR And The Path Forward
In July of this year, FIS made a significant announcement regarding the sale of its 55% in Worldpay, a payments processing company, to GTCR, a private equity company, for a substantial $11.7 billion, giving away the majority of the shares.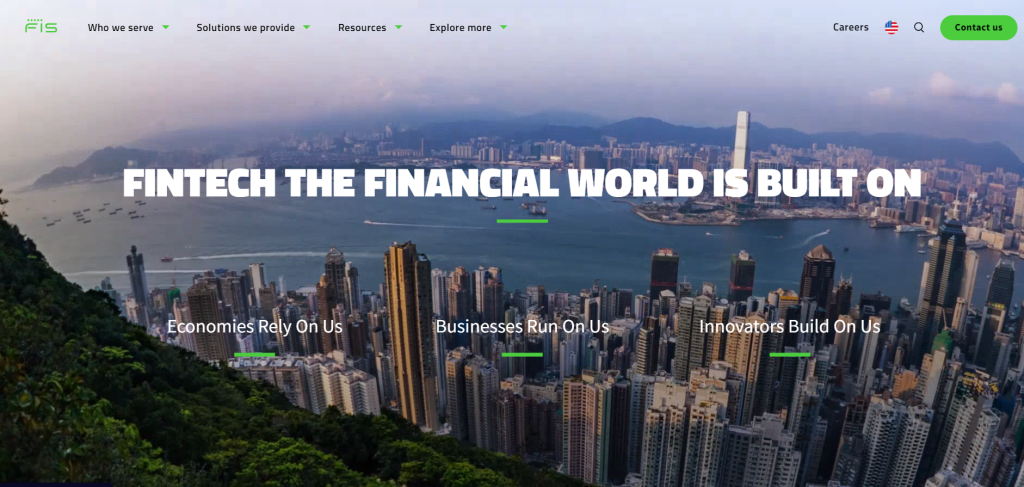 This transaction places a valuation of $17.5 billion on Worldpay and enables FIS to be the 45% owner in a newly formed standalone joint brand with GTCR, as indicated in a press release by the two companies. In addition to this, as per the deal, GTCR will further pay $1 billion dollars to the FIS (only if) Worldpay meets specific performance targets, which would elevate the business's value to another high, summing to $18.5 billion.
Under the terms of this agreement, The Chicago-based company will also inject $1.25 billion into the newly separated Worldpay business, facilitating its pursuit of "inorganic growth."
This development followed a review initiated by FIS in December, led by Stephanie Ferris, the newly positioned CEO. As we mentioned earlier, the review was a response to pressure from Jana Partners and D.E. Shaw. In February this year, FIS announced its consideration of spinning off Wordpay's merchant services entity, responsible for processing transactions for the companies, following a substantial $17.6 billion slash.
This represents 2023's biggest leveraged takeover, occurring in a climate where financing such deals has become more challenging due to the high cost and limited availability of debt financing alongside economic uncertainties.
Collin Roche, the CEO of GTCR, expresses his enthusiasm for the partnership with Worldpay and its exceptional team to advance this industry-leading enterprise. Recognizing Worldpay's established leadership in the payments sector, he envisions a robust opportunity to bolster its presence in e-commerce and physical stores through additional investments. This strategic move aims to enable the company to seize the advantages presented by digital payment trends. Roche eagerly anticipates harnessing the collective strength of the entire organization to foster an even more formidable enterprise, positioning Worldpay for sustainable, long-term growth.
Experts have attributed the "failure of FIS to integrate with Worldpay" to underinvestment and operational missteps. Following the deal's completion, FIS will have the remaining debt of just under $10 billion, in contrast to its total debt of $20 billion as of March 2023.
The deal gives Worldpay a 9.8 times its value, according to the expected EBITDA of 2023. Notably, the agreed amount is $1.8 billion less than initial expert expectations. Following the sale of the stake, FIS will focus on its primary business of processing systems, facilitating transactions among the banking and financial institutions alongside the capital markets entity for investment companies.
Mr. Drucker, who will lead Worldpay, highlighted that, alongside a group of exceptionally skilled payments professionals, they have effectively nurtured Worldpay into a genuinely distinctive and worldwide enterprise, well-prepared to seize the ongoing opportunities in the standalone payments market. He expressed his deep enthusiasm for collaborating with these colleagues and GTCR to excel on the global stage. Recognizing the profound expertise of the GTCR team in the financial technology sector, he believes this partnership will set Worldpay on a path to enduring success. Mr. Drucker exudes high confidence in Worldpay and GTCR.
FIS was established in 1968. It serves major financial services organizations and has implemented workforce reductions since the commencement of the review. The company plans to achieve cost savings of $1.25 billion as part of its broader restructuring efforts. FIS's merchants business contributes approximately 30% of the revenue of the business, while the banking technology boils up to 46%, and the rest is covered by the capital markets.
For this deal, FIS received advisory services from JPMorgan, Centerview Partners, and Goldman Sachs. The deal is anticipated to conclude by the first few months of 2024, after pending regulatory approvals and contractual consents.
Goldman Sachs, JPMorgan Citi, Chase Bank, Deutsche Bank, Wells Fargo, UBS Securities, and National Association are providing debt financing support for the transaction. Deutsche Bank, Wells Fargo, UBS Securities, and Citi Bank also acted as financial advisors to GTCR. Legal counsel was provided by Paul Hastings, and Kirkland & Ellis LLP offered regulatory legal counsel.
About GTCR
GTCR LLC stands as a prominent private equity company renowned for introducing the "Leaders Strategy." This distinctive approach centers around collaborating with seasoned management leaders, empowering them to find, acquire, nurture, and build market-leading companies.
The firm specializes in various financial transactions, including leveraged buyouts, recapitalizations, roll-up deals, and growth capital investments.
GTCR channels its investments through a series of private Limited Partnerships (LPs), drawing investors from various sources such as pension funds, institutional funds, and endowments. Their legacy dates back to 1980 and boasts investments exceeding $24 billion across a portfolio of over 270 companies.
The firm's strategic focus centers on high-growth industries within these sectors:
FinTech Services
Consumer And Business Services
Technology And Healthcare
Telecommunications And Media
GTCR operates from its headquarters in Chicago, Illinois.
About FIS
FIS is a prominent technology solutions provider for financial institutions and businesses worldwide, regardless of size or industry. Their mission revolves around facilitating the flow of commerce by unleashing the transformative power of financial technology that underpins the global economy.
Their dedicated workforce is committed to driving progress in banking, investment, and payments. They achieve this through our unwavering commitment to innovation, robust system performance, and adaptable architecture. By inventing technology, they assist their clients in surmounting crucial business challenges and delivering exceptional experiences to their customers.
Conclusion
The acquisition of a 55% cut in Worldpay, the merchant services business of Fidelity National Information Services (FIS), by private equity company GTCR marks a significant milestone in the financial landscape. This groundbreaking deal, valued at $18.5 billion, is the largest ever undertaken by GTCR and signals a strategic transformation for both companies.
Under the agreement, FIS will receive substantial upfront proceeds of $11.7 billion while retaining 45% of the chunk in the newly formed entity. This move effectively reverses FIS's $43 billion acquisition of Worldpay in 2019, driven by market share challenges from emerging fintech competitors.
The deal is not only the largest leveraged buyout of 2023 but also comes at a time when financing such transactions has become more challenging due to costly and limited debt financing, compounded by economic uncertainties. It represents a strategic shift in FIS's focus, allowing them to concentrate on their core processing systems business and capital markets unit.
The partnership between GTCR and Worldpay holds great promise for the payments industry. It is a significant step toward enhancing their presence in the dynamic payments market, both in e-commerce and physical stores, through strategic investments.