Mergers and acquisitions are the exhilarating realms where companies combine forces to create something greater than the sum of their parts. It's like witnessing a captivating story unfold, with twists and turns that can reshape industries and open new doors of opportunity.
But amidst the excitement and potential, there's a crucial element that often goes unnoticed: data protection. In this article, we delve into the importance of safeguarding your data during the thrilling process of mergers and acquisitions. So, let's embark on this journey together as we explore the significance of how to protect data during a merger and acquisition.
Mergers and Acquisitions in Brief:
To set the stage, let's briefly explain what mergers and acquisitions entail. In these transformative business endeavors, two companies join hands to merge their strengths, resources, and aspirations. It's a strategic move that aims to enhance market presence, capitalize on synergies, and unlock new growth opportunities.
However, amidst the strategic calculations and potential benefits, data protection emerges as a vital consideration. It is the silent hero that shields your company's sensitive information, preserves customer trust, and mitigates the risks associated with data breaches that could jeopardize your business's reputation and success.
Why Data Protection is Important in Mergers and Acquisitions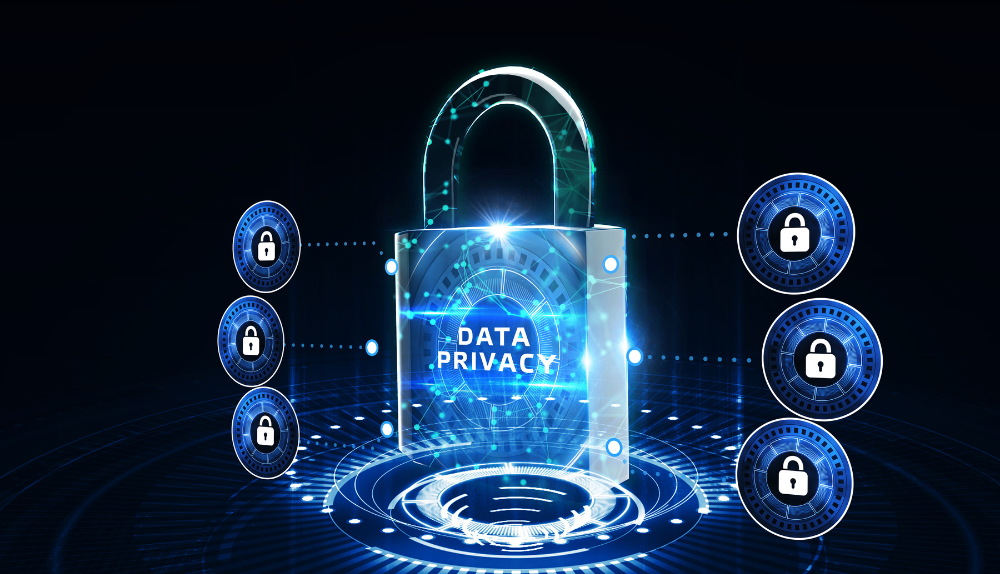 In the thrilling world of mergers and acquisitions (M&A), where companies join forces and embark on transformative journeys, data protection takes centre stage as a critical aspect that should never be overlooked.
Value and Sensitivity of Data:
Data is the lifeblood of modern business transactions. It encompasses a wide range of information, including customer data, financial records, intellectual property, and trade secrets.
The sensitivity of this data cannot be overstated. Unauthorized access or disclosure can lead to severe consequences, including financial loss, reputational damage, and legal ramifications.
Risks and Consequences of Data Breaches:
M&A transactions involve the sharing and integration of data between companies. This exchange creates potential vulnerabilities that malicious actors may exploit.
Data breaches can result in the theft, loss, or compromise of sensitive information. Such incidents can disrupt operations, lead to financial liabilities, and erode stakeholder trust.
Impact on Reputation, Legal Compliance, and Customer Trust:
A data breach during an M&A can inflict significant damage to the reputation of the involved companies. The loss of customer trust and loyalty may be difficult to recover.
Legal compliance is another crucial consideration. Failure to protect data in accordance with applicable laws and regulations can result in hefty fines, lawsuits, and regulatory scrutiny.
Example: The 2017 Yahoo Data Breaches
One notable example is the series of data breaches that affected Yahoo between 2013 and 2016. These breaches compromised the personal information of billions of Yahoo users, including names, email addresses, and passwords.
The breaches had a profound impact on Yahoo's reputation, resulting in a decrease in user trust and the devaluation of the company's acquisition deal with Verizon Communications.
Safeguarding Intellectual Property and Confidential Information:
During an M&A, companies bring together their proprietary technologies, intellectual property, and confidential business information. Protecting these assets is crucial to maintaining a competitive advantage.
Failure to adequately safeguard intellectual property and confidential information can result in loss of exclusivity, diminished market value, and compromised innovation.
Data as a Strategic Asset in Mergers and Acquisitions:
In today's digital landscape, data has become a strategic asset that can drive business growth and inform critical decision-making in mergers and acquisitions.
Acquiring companies often place a high value on the data assets of the target company, considering them as key indicators of market insights, customer behavior, and operational efficiency.
How To Protect Data During a Merger and Acquisition?
The Complexity of Data Management:
During M&A, companies have to deal with a vast amount of data. This data comes from various sources, such as customer databases, internal systems, intellectual property records, financial statements, and employee records. Managing and integrating all this data requires careful planning and execution to ensure a smooth transition.
Types of Data Involved:
There are several types of data that play a crucial role in M&A transactions:
Customer Data: This includes personal information, purchase history, and communication records. It is vital to protect customer data to maintain their privacy and trust.
Intellectual Property: This refers to patents, trademarks, copyrights, and trade secrets that give a company a competitive advantage. Safeguarding intellectual property is essential to preserve its value and prevent unauthorized use.
Financial Information: Data related to financial records, including revenue, expenses, and assets, must be protected to maintain the integrity of financial reporting and comply with regulations.
Risks and Challenges of Data Protection:
Data Breaches: The sensitive nature of the data involved makes it a target for cyberattacks and unauthorized access. Breaches can lead to financial loss, damage to reputation, and legal consequences.
Data Integration: Merging data from different systems and formats can be complex. Ensuring seamless integration while maintaining data accuracy and security is a significant challenge.
Data Privacy Compliance: M&A transactions often involve data from multiple jurisdictions, each with its own data protection regulations. Complying with these regulations, such as GDPR and CCPA, can be demanding but crucial to avoid penalties.
Cultural Differences: When two companies merge, they may have different approaches to data protection and privacy. Harmonizing these practices and creating a unified data protection strategy can be challenging.
Preparing for a Data-Secure Merger or Acquisition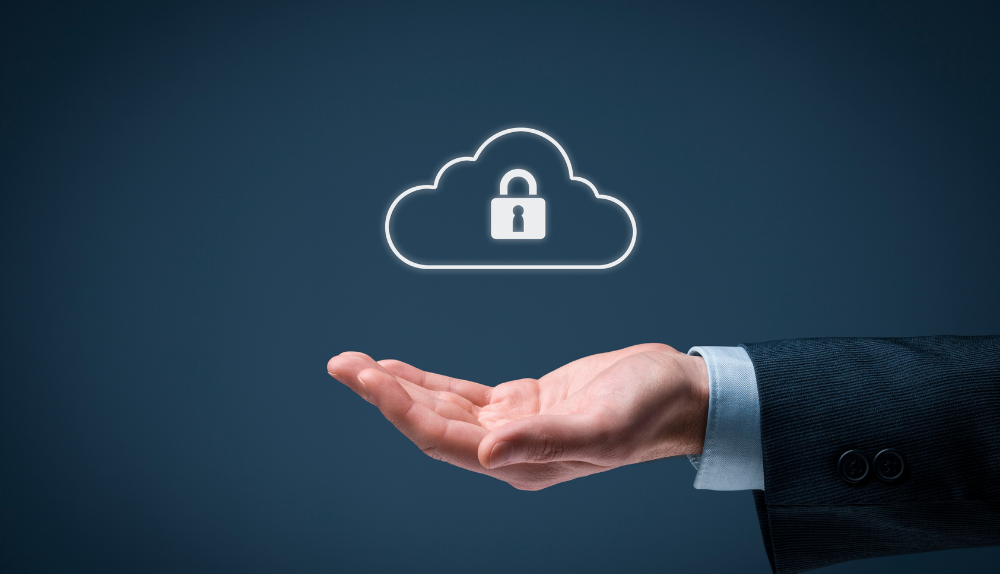 Conducting a thorough data audit:
Knowing Your Data Assets: It's essential to have a clear understanding of the data you possess. This includes customer information, financial records, intellectual property, and more. By identifying and categorizing your data, you can determine its importance and assess the level of protection it requires.
Inventorying and Categorizing Data: Techniques like data mapping and classification can help you create a comprehensive inventory of your data assets. This involves organizing data based on its sensitivity, identifying who has access to it, and establishing protocols for handling and protecting different types of data.
Assessing data security measures:
Evaluating Existing Security Protocols: It's crucial to assess your current security measures to identify any potential weaknesses or vulnerabilities. This includes reviewing access controls, encryption practices, firewall configurations, and other security protocols in place.
Identifying Potential Vulnerabilities: By conducting security assessments and penetration tests, you can uncover vulnerabilities that malicious actors could exploit. Once identified, it's important to implement remediation strategies such as patching software, enhancing network security, or strengthening authentication methods.
Formulating a data protection plan:
Developing a Comprehensive Plan: Creating a well-rounded data protection plan is vital. It should encompass various aspects of data security, including encryption, access controls, employee training, incident response protocols, and backup strategies. A comprehensive plan ensures that all critical elements are considered and addressed.
Key Elements of the Plan: Encryption plays a crucial role in safeguarding data, ensuring that it remains unreadable to unauthorized individuals. Access controls limit data access to authorized personnel, minimizing the risk of data breaches. Regular data backups provide an additional layer of protection, enabling data recovery in case of incidents or disasters.
Ensuring Compliance with Data Protection Regulations
Relevant Data Protection Regulations:
Data protection regulations, such as the General Data Protection Regulation (GDPR) and the California Consumer Privacy Act (CCPA), play a significant role in M&A transactions. These regulations impose obligations on companies to protect personal data, ensure transparency, and provide individuals with control over their information.
Importance of Compliance in M&A:
Compliance with data protection regulations is vital during M&A transactions for several reasons. Firstly, it helps maintain legal compliance, avoiding penalties and legal consequences that may arise from non-compliance. Secondly, it demonstrates a commitment to data protection, which enhances trust with customers, partners, and stakeholders. Lastly, compliance contributes to the overall reputation of the merging entities, reinforcing their commitment to ethical business practices.
Conducting a Compliance Assessment and Addressing Gaps:
To ensure compliance, conducting a compliance assessment is essential. This involves evaluating existing data protection practices and identifying any gaps that need to be addressed. Here's a simple guide:
Review Existing Policies and Procedures: Assess your current data protection policies and procedures to determine their alignment with relevant regulations. Identify areas where updates or enhancements are needed.
Evaluate Data Processing Activities: Examine how personal data is collected, processed, stored, and shared throughout the M&A process. Ensure that these activities comply with the principles and requirements outlined in the applicable data protection regulations.
Assess Data Subject Rights: Review how individuals' rights, such as the right to access, rectify, or erase their data, are being addressed. Establish processes and procedures to handle data subject requests effectively.
Identify and Address Gaps: Identify any gaps or non-compliance areas that need attention. Develop a plan to rectify these issues, including updating policies, enhancing data security measures, and providing necessary training to employees.
Document Compliance Efforts: Maintain records of your compliance assessment, actions taken to address gaps, and ongoing compliance efforts. This documentation demonstrates your commitment to compliance and serves as evidence of your diligence.
Addressing Data Privacy and Confidentiality Concerns
Significance of Privacy and Confidentiality:
Privacy and confidentiality are vital to protect individuals' personal information and sensitive business data. By safeguarding privacy, companies demonstrate their respect for individuals' rights and build trust with customers and stakeholders. Confidentiality ensures that valuable data, such as trade secrets, financial information, and intellectual property, remains secure and inaccessible to unauthorized parties.
Importance of Data Anonymization and Pseudonymization:
Data anonymization and pseudonymization techniques play a crucial role in protecting privacy and confidentiality. Anonymization involves removing personally identifiable information from datasets, making it impossible to identify individuals. Pseudonymization, on the other hand, replaces identifying information with pseudonyms, allowing data to be processed while still protecting individual identities. These techniques minimize the risks associated with unauthorized access or accidental data breaches.
Recommendations for Ensuring Confidentiality during M&A:
Secure Data Transfer: Implement secure methods for transferring data between the merging entities. Encryption and secure file transfer protocols should be utilized to prevent unauthorized access during transit.
Limit Data Access: Restrict access to confidential data to authorized personnel only. Implement strong access controls, such as role-based permissions and multi-factor authentication, to ensure that sensitive information is accessible only to those who require it.
Non-Disclosure Agreements (NDAs): Implement robust NDAs between the involved parties to legally bind them to maintain confidentiality. These agreements outline the obligations and responsibilities regarding the handling of confidential information.
Employee Awareness and Training: Educate employees about the importance of confidentiality and data privacy. Provide training on handling sensitive information, recognizing potential security threats, and following data protection best practices.
Secure Data Storage: Utilise secure and encrypted storage solutions to protect confidential data. Regularly back up data and ensure that backups are securely stored and accessible only to authorized individuals.
Third-Party Due Diligence: Conduct thorough due diligence on third parties involved in the M&A process, such as vendors or service providers, to ensure they have proper data protection measures in place.
Managing Data Transfer and Integration
Challenges Associated with Data Transfer:
Data Compatibility: Merging entities may use different systems, databases, or formats to store their data. Aligning and integrating these disparate systems can be time-consuming and require careful planning.
Data Volume and Complexity: Organisations may have large volumes of data that need to be transferred, including customer records, financial information, and operational data. Ensuring accurate and complete transfer while maintaining data integrity can be challenging.
Data Security and Privacy: Protecting data during transfer is crucial to prevent unauthorized access or breaches. Maintaining data privacy and compliance with regulations adds an extra layer of complexity.
Considerations for Secure Data Integration and Migration:
Data Mapping and Analysis: Understand the structure, format, and content of the data to be transferred. Analyze the data elements and their relationships to identify any inconsistencies or potential issues.
Data Cleansing and Validation: Prioritise data cleansing to eliminate duplicate, outdated, or inaccurate information. Validate the data for integrity and accuracy to ensure that it remains reliable after integration.
Secure Data Transfer Protocols: Utilise secure methods for data transfer, such as encrypted file transfer protocols or virtual private networks (VPNs). These measures protect data during transit and reduce the risk of interception or unauthorized access.
Data Migration Testing: Perform thorough testing before finalizing data migration. Test the integrity of transferred data, ensuring that it is complete, accurate, and accessible in the new system.
Best Practices for Managing Data Transfer and Integration:
Plan Ahead: Develop a comprehensive data transfer and integration plan that outlines the scope, timelines, and resources required. Identify potential challenges and establish mitigation strategies.
Assign Responsibilities: Designate individuals or teams responsible for overseeing the data transfer and integration process. Clearly define roles, tasks, and communication channels to ensure effective coordination.
Collaboration and Communication: Foster collaboration and open communication between the merging entities' IT teams, data experts, and stakeholders. Regularly communicate progress, address concerns, and seek input from all relevant parties.
Data Security and Compliance: Prioritise data security by implementing robust access controls, encryption, and monitoring mechanisms. Ensure compliance with data protection regulations throughout the transfer and integration process.
Documentation and Data Governance: Maintain proper documentation of data transfer and integration processes, including data mapping, cleansing, and migration activities. Establish data governance practices to ensure ongoing data quality and integrity.
The Role of IT and Legal Teams in Data Protection
Collaborative Effort between IT and Legal Teams:
IT and legal teams must work together closely to ensure effective data protection during M&A. Collaborative efforts are necessary to align technical expertise with legal requirements and establish robust data protection measures.
Responsibilities of Each Team:
IT Team: The IT team is responsible for implementing and maintaining data security measures. Their responsibilities include:
Assessing and enhancing data security protocols.
Implementing encryption, access controls, and other technical safeguards.
Conducting vulnerability assessments and applying necessary patches or updates.
Monitoring systems for potential security breaches.
Managing data transfer, integration, and migration processes.
Providing technical expertise and guidance to ensure compliance with data protection regulations.
Legal Team: The legal team focuses on ensuring compliance with relevant laws and regulations and protecting the organisation's legal interests. Their responsibilities include:
Identifying and interpreting applicable data protection laws and regulations.
Assessing data privacy risks and ensuring compliance with legal requirements.
Drafting and reviewing contracts, non-disclosure agreements (NDAs), and data transfer agreements.
Providing guidance on data anonymization, pseudonymization, and data subject rights.
Managing legal aspects of data breach response and incident management.
Collaborating with IT to establish data protection policies and procedures.
Ongoing Communication and Collaboration:
Continuous communication and collaboration between the IT and legal teams are essential for effective data protection:
Regular meetings and discussions to align technical and legal requirements.
Sharing information about new regulations, security threats, or legal developments.
Collaborating on data risk assessments and privacy impact assessments.
Seeking legal input during the design and implementation of data protection measures.
Promptly notifying the legal team about any data breaches or security incidents.
Consulting with IT on the implications of legal requirements for data security measures.
Mitigating Insider Threats and Employee Data Risk
Potential Risks Posed by Insiders:
Insiders, such as employees or contractors, can pose risks to data security during M&A. Some potential risks include:
Unauthorized Data Access: Insiders may access sensitive data beyond their authorized scope, compromising confidentiality.
Data Theft or Leakage: Insiders with malicious intent can steal or leak valuable data, such as customer information or intellectual property, for personal gain or competitive advantage.
Sabotage or Disruption: Disgruntled employees may intentionally sabotage systems or disrupt operations, leading to data loss or service interruptions.
Strategies for Mitigating Insider Threats and Employee Data Risk:
To mitigate these risks, consider the following strategies:
Access Control and Privilege Management: Implement robust access controls, granting employees access only to the data necessary for their roles. Regularly review and update access privileges based on job responsibilities.
Data Monitoring and Auditing: Deploy monitoring tools to detect unusual data access or transfer patterns. Conduct regular audits to identify any unauthorized activities and take prompt action.
Employee Offboarding Processes: Ensure that appropriate procedures are in place to revoke access to systems and data when employees leave the organization or change roles. This helps prevent unauthorized access to sensitive information.
Confidentiality Agreements and Non-Disclosure Agreements (NDAs): Require employees to sign confidentiality agreements and NDAs that explicitly state their responsibilities regarding data protection. This helps create legal obligations and reinforces the importance of data confidentiality.
Employee Engagement and Communication: Foster a positive work environment through open communication, training, and clear policies. Encourage employees to report suspicious activities or potential security breaches without fear of reprisal.
Importance of Training and Awareness Programs:
Training and awareness programs play a crucial role in mitigating insider threats and reducing employee data risk. Consider the following:
Security Awareness Training: Provide regular training sessions to educate employees about data security best practices, recognizing potential risks, and report incidents. Empower them to be proactive in safeguarding data.
Phishing and Social Engineering Awareness: Educate employees about the risks of phishing emails and social engineering attempts. Teach them to identify suspicious messages and avoid falling victim to such attacks.
Incident Reporting and Response: Establish clear channels for reporting security incidents or concerns. Train employees on the steps to follow when they suspect a data breach or encounter suspicious activities.
Ongoing Reinforcement: Continuously reinforce the importance of data security and employee responsibility through reminders, newsletters, and periodic refreshers.
Bottom Line
Protecting data during M&A is crucial for legal compliance, customer trust, and safeguarding sensitive information. Thorough audits, robust security measures, and collaboration between IT and legal teams are key to mitigating risks and ensuring a secure transition. Ongoing training reinforces data protection efforts for a successful M&A process.