Are you an aspiring entrepreneur looking to dive into the world of business ownership? Buying an existing franchise can be an exciting opportunity to step into a tried-and-true business model with a built-in customer base. However, before you jump headfirst into this exciting venture, it's crucial to arm yourself with the right knowledge.
In this fast-paced and competitive market, understanding the intricacies of purchasing an existing franchise is paramount. From evaluating profitability and assessing market potential to conducting due diligence and navigating legal complexities, there are many factors to consider. So, if you're ready to embark on a journey that promises both challenges and rewards, join us as we unravel the essential information you need to know about buying an existing franchise.
Is Buying an Existing Franchise a Good Idea?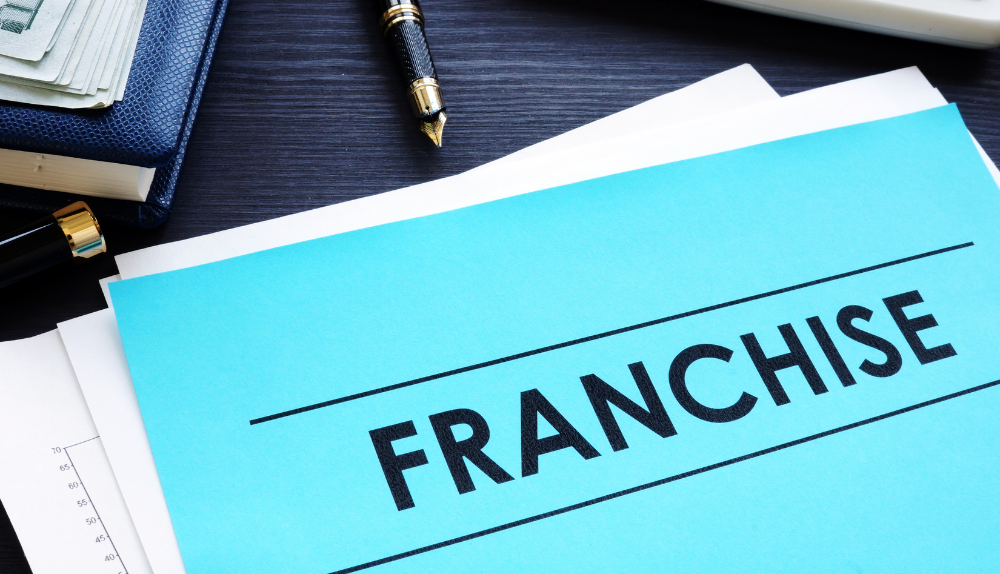 Deciding whether buying an existing franchise is a good idea depends on various factors and individual circumstances. While there are potential benefits to purchasing an established franchise, such as a recognized brand, an existing customer base, and operational systems in place, it's essential to weigh the pros and cons before making a decision.
One advantage of buying an existing franchise is that it often comes with a proven track record of success. The franchise has already established its brand reputation and may have a loyal customer base, providing a head start compared to starting a new business from scratch. Additionally, you may receive ongoing support and training from the franchisor, which can be valuable for newcomers to entrepreneurship.
On the other hand, buying an existing franchise can also present challenges. It's crucial to thoroughly research and evaluate the franchise's financial health, including its profitability, existing debts, and growth potential. Understanding the market conditions and competition in the area where the franchise is located is vital to ensure its long-term viability.
Furthermore, buying a franchise often involves a significant upfront investment, including the franchise fee, equipment costs, and ongoing royalty payments. Additionally, you will need to adhere to the franchisor's rules and regulations, limiting your autonomy in certain aspects of the business.
Ultimately, the success of buying an existing franchise relies on factors such as market demand, your dedication to the business, and your ability to adapt and execute the franchise model effectively. Thorough research, due diligence, and consultation with professionals experienced in franchise purchasing are essential steps to make an informed decision.
Things to Consider While Buying an Existing Franchise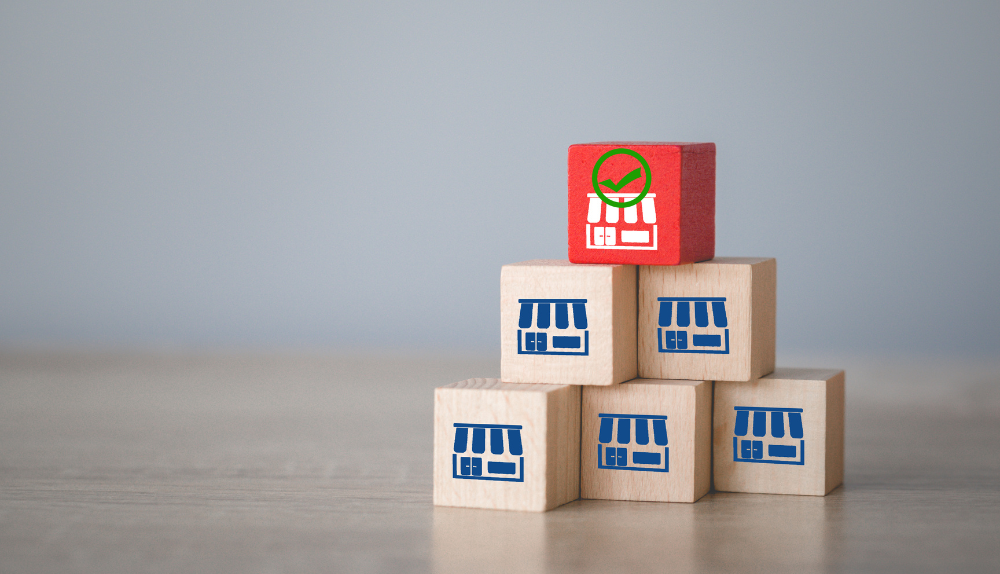 When buying an existing franchise, there are several crucial factors to consider to ensure a successful and well-informed decision. Here are some key areas to focus on:
Franchise Evaluation
Brand Reputation and Recognition: Assess the franchise's brand reputation and how it is perceived by customers in the market.
Existing Customer Base: Evaluate the loyalty and size of the customer base, as well as any growth potential.
Franchise History: Research the franchise's track record, including its financial performance and any past legal issues.
Financial Considerations
Initial Investment: Determine the upfront costs involved, including the franchise fee, equipment expenses, and any required renovations.
Ongoing Fees: Understand the royalty payments, marketing fees, and other recurring expenses you will be responsible for as a franchisee.
Profitability: Analyze the franchise's financial statements and profitability to assess its potential for generating a return on investment.
Market Analysis
Location Assessment: Evaluate the market demand and competition in the specific geographic area where the franchise is located.
Target Audience: Understand the target customer demographic and their preferences to determine if the franchise aligns with the local market.
Support and Training
Franchisor Assistance: Research the level of support provided by the franchisor, including training programs, ongoing guidance, and marketing support.
Operational Systems: Assess the existing operational systems and protocols to ensure they are efficient and aligned with your business goals.
Legal Considerations
Franchise Agreement: Carefully review the franchise agreement, understanding the terms, restrictions, and obligations associated with being a franchisee.
Legal Compliance: Ensure that the franchise operates in accordance with local laws, regulations, and licensing requirements.
Due Diligence
Comprehensive Research: Conduct thorough research on the franchise, including speaking with current and former franchisees to gain insights into their experiences.
Professional Guidance: Seek the assistance of legal and financial professionals experienced in franchise acquisitions to help you navigate the due diligence process.
By considering these critical aspects, you can make an informed decision when buying an existing franchise and increase your chances of success in the franchising industry.
Process of Buying an Existing Franchise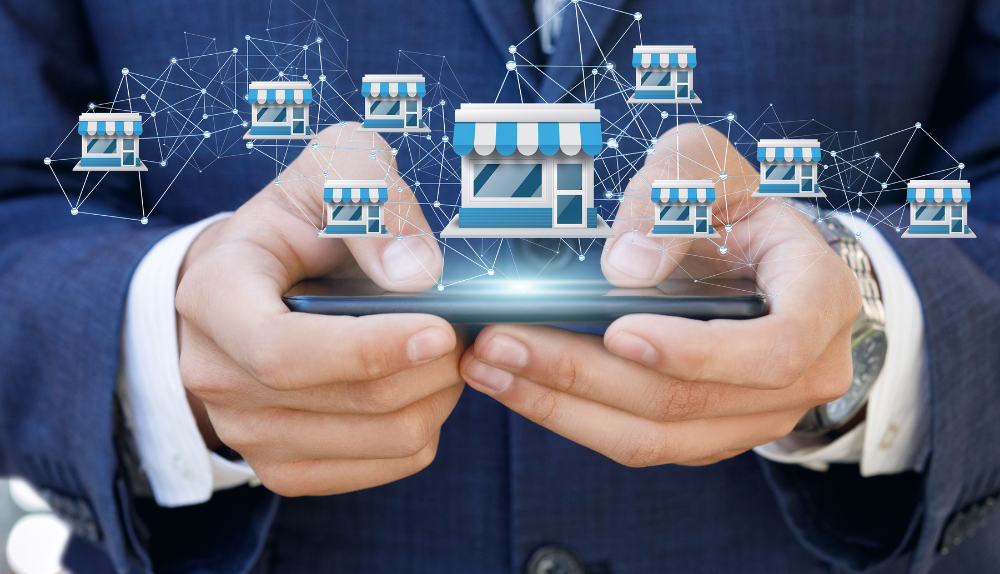 The process of buying an existing franchise involves several steps to ensure a smooth and well-informed transaction. Here is a general outline of the process:
Research and Selection
Identify your interests and goals: Determine the industry, type of franchise, and specific brand that aligns with your passions and business objectives.
Conduct thorough research: Gather information about different franchise opportunities, including their history, financials, support systems, and market potential.
Evaluate franchise options: Narrow down your choices based on criteria such as brand reputation, profitability, market demand, and your personal preferences.
Contact the Franchisor
Reach out to the franchisor: Contact the franchisor to express your interest in buying an existing franchise and request additional information.
Request the Franchise Disclosure Document (FDD): The FDD contains detailed information about the franchise's legal and financial aspects. Review it carefully and seek professional advice if needed.
Financial Planning
Assess your financial capabilities: Evaluate your personal finances and determine the budget you can allocate to the franchise purchase, including initial investment, ongoing fees, and working capital.
Secure financing: Explore financing options such as bank loans, Small Business Administration (SBA) loans, or personal savings to fund the franchise acquisition.
Due Diligence
Engage professionals: Seek the expertise of an attorney and an accountant experienced in franchise transactions to guide you through the due diligence process.
Review franchise documents: Scrutinize the franchise agreement, FDD, and any other legal documents provided by the franchisor.
Validate the franchise's claims: Conduct thorough research, interview current and former franchisees, and visit existing franchise locations to verify the franchise's financial performance, operations, and support systems.
Negotiation and Purchase
Negotiate terms: Discuss and negotiate the purchase price, terms of the agreement, and any specific conditions or modifications you require.
Obtain legal advice: Consult your attorney to ensure the purchase agreement reflects your interests and protects your rights as a franchisee.
Sign the agreement: Once both parties have agreed upon the terms, sign the franchise agreement and other relevant legal documents.
Training and Transition
Attend training programs: Participate in the franchisor's training programs to familiarize yourself with the brand, operations, and systems.
Transition planning: Develop a transition plan in collaboration with the franchisor, including hiring and training staff, obtaining necessary licenses and permits, and marketing the business in the local area.
Remember that the specific process may vary depending on the franchisor and the industry. It is crucial to follow each step diligently and seek professional advice to ensure a successful purchase and a smooth transition into franchise ownership.
Benefits of Buying an Existing Franchise
Buying an existing franchise offers several benefits that can provide a competitive edge and increase the chances of success. Here are some key advantages:
Established Brand and Reputation
Purchasing an existing franchise means stepping into a business with an established brand and reputation. Customers are often familiar with the brand and its offerings, which can lead to a quicker ramp-up of sales and a built-in customer base.
Proven Business Model
Franchises typically operate based on a proven business model that has been tested and refined over time. This reduces the risk associated with starting a new business from scratch and increases the likelihood of profitability.
Ongoing Support and Training
Franchisors provide comprehensive support and training to franchisees. This can include initial training on operational systems, marketing strategies, and ongoing assistance in areas such as staff training, product development, and advertising. This support can help franchisees navigate challenges and optimize their business performance.
Economies of Scale
Being part of a franchise network often allows access to economies of scale. This means benefits such as bulk purchasing power, lower costs for supplies and inventory, shared marketing expenses, and the ability to leverage the collective strength of the franchise network.
Marketing and Advertising Assistance
Franchisors typically have established marketing and advertising strategies in place. They may provide marketing materials, national or regional advertising campaigns, and guidance on local marketing efforts. This support can help increase brand visibility and attract customers to the franchise location.
Operational Systems and Processes
Franchises have documented operational systems and processes in place, covering areas such as inventory management, staff training, customer service, and quality control. These systems can streamline operations, ensure consistency across locations, and simplify day-to-day management.
Reduced Risk and Higher Success Rate
Compared to starting an independent business, buying an existing franchise often carries a lower risk and a higher success rate. The franchise has a proven track record, and the franchisor's expertise and support can help franchisees navigate challenges and make informed decisions.
Peer Support and Networking
Being part of a franchise network provides access to a community of fellow franchisees. This network can offer opportunities for collaboration, knowledge sharing, and problem-solving, creating a supportive environment for business owners.
It's important to note that while there are numerous benefits, individual franchise opportunities may vary. Thorough research, due diligence, and consultation with professionals are crucial to assess the specific advantages and suitability of a particular franchise for your goals and circumstances.
Final Words
In conclusion, buying an existing franchise can be a compelling option for aspiring entrepreneurs seeking a balance between independence and the support of an established brand. Throughout this article, we've explored the key considerations when purchasing a franchise, including evaluating the franchise's reputation, financials, and market potential, as well as conducting thorough due diligence. While there are inherent risks and financial commitments involved, the benefits of buying an existing franchise, such as an established brand, proven business model, ongoing support, and access to economies of scale, can significantly increase the chances of success.
By carefully researching, seeking professional advice, and aligning the franchise opportunity with your goals and circumstances, you can embark on a rewarding journey as a franchisee. Remember, every franchise opportunity is unique, so thorough evaluation and a well-informed decision are vital to embark on a successful franchise ownership experience.
Frequently Asked Questions (FAQs)
How much does it cost to buy a franchise?
The price of purchasing a franchise can vary greatly based on the brand, sector, region, and size of the enterprise. Franchise fees often cost between tens of thousands and hundreds of thousands of dollars, and additional costs may include stock, working capital, and equipment.
Can I secure financing to buy a franchise?
Yes, financing options are available for franchise purchases. Traditional bank loans, Small Business Administration (SBA) loans, and specialized franchise financing programs can help cover the initial investment. However, eligibility and terms may vary, so it's important to explore different financing options and prepare a solid business plan.
How long does it take to start a franchise after the purchase?
The timeframe for starting a franchise after the purchase can vary. It depends on factors such as training requirements, location setup, hiring and training staff, obtaining licenses and permits, and any necessary renovations. Generally, it can take several weeks to a few months to open a franchise location.
What ongoing fees can I expect as a franchisee?
As a franchisee, you typically pay ongoing fees to the franchisor. These may include royalty fees, marketing/advertising fees, and potentially additional charges for support services. It's crucial to review the franchise agreement and FDD to understand the specific fees and their structure.
How do I evaluate the profitability of a franchise?
Evaluating the profitability of a franchise involves analyzing its financial statements, including revenue, expenses, and profit margins. You can also consider factors such as the franchise's market demand, competition, and historical performance. Requesting financial information from the franchisor and consulting with an accountant can help assess the franchise's potential profitability.