Have you ever heard of the terms "residuals" and "residual income"? They might sound complicated but don't worry; we'll break it down for you in simple language. Residuals are like the echoes of a sound that linger after the main sound has stopped. In finance, it means the leftover money you get after covering all your expenses. Residual income, on the other hand, is the money you earn regularly without having to work for it constantly. It's like finding a treasure chest of money that keeps refilling itself. These concepts might seem mysterious, but let's explore them together to understand how they can help you become financially secure and successful.
What is Residual Income?
Residual income refers to the money that keeps coming in even after you have put in the initial effort and resources. It's like earning a continuous stream of income without having to work actively for it. This type of income is generated from various sources, such as royalties from books or music for artists, rental income from properties, interest earned on investments, and dividend payments from stocks.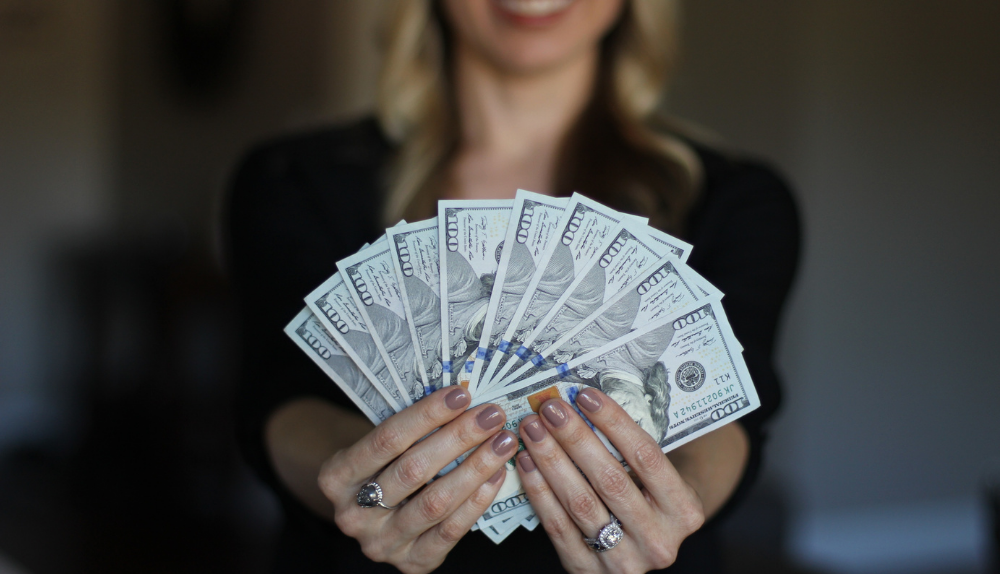 Unlike traditional linear income, where you get paid based on the hours you work, residual income allows you to build a more stable and passive income stream. It offers the potential for financial freedom and flexibility, as you can continue to earn money even if you take time off or pursue other interests. Residual income is a powerful concept that can help individuals achieve long-term financial security and independence.
How Does Residual Income Work?
Residual income works on the principle of generating ongoing revenue from an initial investment of time, money, or effort. Here's how it typically works: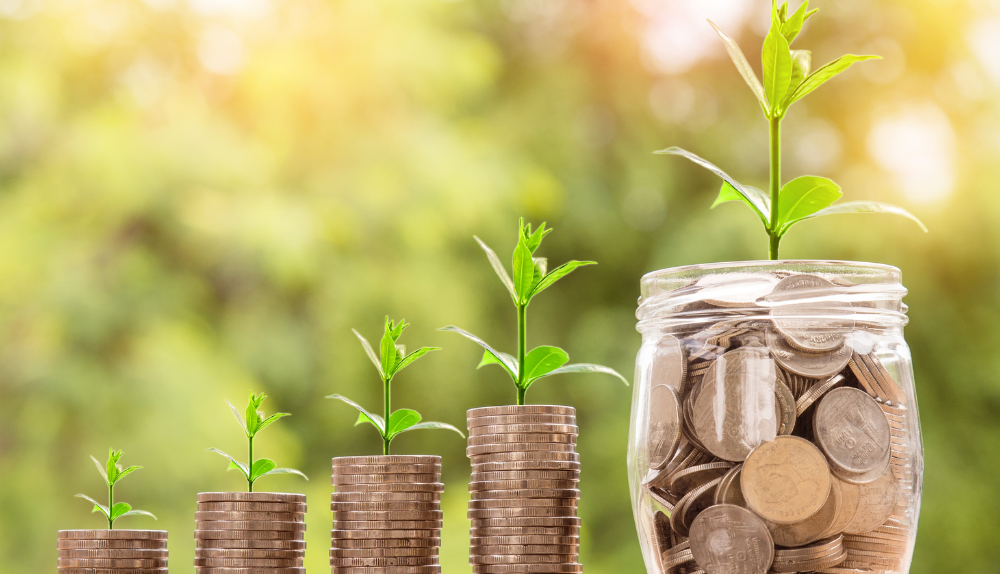 Initial Investment
To generate residual income, you need to invest in something that has the potential to produce continuous revenue. This could be creating intellectual property like writing a book, recording music, or developing software. It could also involve investing in assets like real estate, stocks, or businesses.
Passive Income Generation
Once you've made the initial investment, the income starts to flow passively. For example, if you've written a book, you earn royalties every time someone buys a copy. If you own rental properties, you receive rental income every month. The key here is that the income keeps coming in without requiring constant active work from you.
Diversification
Many people build multiple streams of residual income to ensure stability and reduce risk. By diversifying your investments and income sources, you can protect yourself from potential downturns in one area.
Growth and Scaling
Residual income can be scalable, meaning you can increase your investment or expand your business to generate more revenue over time.
Financial Freedom
As your residual income grows, it can eventually surpass your regular expenses, leading to financial freedom. You can have more control over your time, pursue passions, and enjoy a higher quality of life without solely relying on a 9-to-5 job.
Overall, residual income provides an opportunity for long-term financial security and independence by leveraging the power of passive income streams. However, it requires careful planning, patience, and dedication to build a successful residual income portfolio.
Types of Residual Income: Exploring Diverse Passive Revenue Streams
Residual income, also known as passive income, is a compelling financial concept that offers the potential for ongoing revenue streams without continuous active effort. Let's explore some of the common types of residual income, each representing unique avenues for building wealth and achieving financial freedom.
Intellectual Property Royalties
Intellectual property (IP) royalties are one of the most popular forms of residual income. Creators and artists, such as writers, musicians, and software developers, earn royalties whenever their work is used or sold. For instance, authors receive royalties from book sales, musicians earn them from music streaming or album sales, and software developers may receive royalties from software licenses.
Rental Income
Owning and renting out real estate properties is another classic form of residual income. Property owners collect rental income from tenants, providing a consistent stream of revenue. While managing rental properties requires some initial effort and ongoing maintenance, it offers a lucrative and relatively stable source of passive income.
Dividend Payments
Investing in dividend-paying stocks allows shareholders to receive regular dividend payments. Dividends are a portion of a company's profits distributed to its shareholders. By holding shares of dividend-paying companies, investors can benefit from a steady income stream without actively participating in the company's operations.
Interest Income
Generating interest income through investments in bonds, certificates of deposit (CDs), or peer-to-peer lending platforms is another form of residual income. Lenders receive interest payments regularly as borrowers repay their loans, making it a relatively predictable source of passive income.
Affiliate Marketing
Affiliate marketing enables individuals to earn commissions by promoting and selling products or services of other companies. When someone makes a purchase through an affiliate's unique link, the affiliate earns a percentage of the sale. Successful affiliate marketers can create a passive income stream by establishing a strong online presence and building a loyal audience.
Online Courses and Digital Products
Creating and selling online courses, e-books, or digital products can be an excellent way to generate residual income. Once the content is developed and the products are launched, revenue can flow in without the need for continuous effort, especially if marketing and distribution are automated.
Network Marketing
Network marketing, also known as multi-level marketing (MLM), involves building a network of distributors who sell products or services on behalf of a parent company. As the network grows, distributors can earn commissions not only from their direct sales but also from the sales made by their downline, creating a potential source of passive income.
Overall, residual income encompasses a wide range of opportunities for generating passive revenue. By exploring and diversifying these avenues, individuals can work towards financial stability and independence, freeing themselves from the constraints of traditional linear income and opening the door to a more fulfilling and prosperous financial future.
How to Generate Residual Income: Building Passive Revenue Streams
Generating residual income requires a strategic approach and a willingness to invest time and effort upfront to create sustainable passive revenue streams. Let's explore some effective methods for generating residual income:
Intellectual Property Creation
Create and monetize intellectual property, such as writing books, composing music, developing software, or designing digital products. Royalties earned from the sales or usage of your creations can become a consistent source of passive income.
Real Estate Investments
Invest in real estate properties and rent them out to tenants. Rental income provides a steady stream of revenue, and property values may appreciate over time, offering potential long-term wealth-building opportunities.
Dividend Investing
Invest in dividend-paying stocks or dividend-focused exchange-traded funds (ETFs). Regular dividend payments from reputable companies can provide a continuous flow of passive income.
Peer-to-Peer Lending
Participate in peer-to-peer lending platforms where you can lend money to individuals or small businesses in exchange for interest payments. Diversifying across multiple loans can reduce risk while generating steady interest income.
Affiliate Marketing
Engage in affiliate marketing by promoting products or services of other companies. Earn commissions on sales made through your unique affiliate links. Building a niche website or social media presence can boost your affiliate marketing success.
Online Courses and E-books
Develop and sell online courses or e-books on topics of expertise. Platforms like Udemy or Amazon Kindle allow you to reach a global audience and generate passive income from course sales or book royalties.
Create and License Content
Produce valuable content, such as photos, videos, or music, and license it to others for use in their projects or marketing campaigns. Licensing agreements can generate ongoing royalties for your work.
Royalty Streams from Online Platforms
Explore online platforms that offer royalty-sharing programs, such as YouTube's Partner Program or streaming services like Spotify. Creating and uploading content regularly on these platforms can lead to a continuous stream of passive income.
Generating residual income requires dedication, patience, and a commitment to providing value to your audience or customers. By diversifying your income sources and embracing the power of passive revenue streams, you can work towards financial freedom and a more secure financial future.
Residual Income Vs. Passive Income
Residual income and passive income are often used interchangeably, but they have subtle differences. Residual income refers to the money that continues to flow after an initial investment of time and resources has been completed. This income is usually associated with ongoing royalties, rental income, or dividend payments.
On the other hand, passive income is a broader term that includes any money earned with minimal or no direct effort. It encompasses various income streams, such as dividends, interest income, affiliate marketing, and network marketing. While residual income is a specific type of passive income, passive income can include sources that may not necessarily be residual in nature.
Both concepts share the common goal of allowing individuals to earn money passively, providing greater financial stability and flexibility, and reducing the reliance on active work to generate income.
Final Words
In conclusion, the world of residual income offers a tantalizing promise of financial freedom and security through the creation of passive revenue streams. From intellectual property royalties to real estate investments, dividend payments, to affiliate marketing, a plethora of opportunities exists for individuals to build residual income sources. By diversifying income streams and investing time and effort upfront, anyone can embark on a journey to secure their financial future and break free from the limitations of traditional linear income. While it requires dedication and patience, the potential rewards of residual income are well worth the initial investment. Embracing the power of passive income and exploring the diverse avenues available can pave the way for a more fulfilling and prosperous financial life. So, take that first step, start building your passive revenue streams, and unlock the door to a world of endless possibilities and lasting financial well-being.
Frequently Asked Questions (FAQs)
Is residual income the same as passive income from investments?
Residual income can include passive income from investments, but it is not limited to that. Residual income can also come from other sources like royalties, rental income, and more.
How much effort is required to generate residual income?
Generating residual income usually requires significant effort and investment upfront to create the income stream. Once established, it may require some maintenance or periodic updates, but it generally requires less ongoing effort compared to traditional active income sources.
Can anyone create residual income?
Yes, anyone can create residual income. However, it requires dedication, patience, and a commitment to providing value to customers or audiences. Different methods may suit different individuals, so it's essential to find a strategy that aligns with your skills and interests.
What are the benefits of residual income?
Residual income offers several benefits, such as financial stability, flexibility, and the potential for financial freedom. It allows individuals to earn money passively, even when they are not actively working, giving them more time to pursue other interests and goals.
Are there any risks associated with residual income sources?
Like any investment or business venture, residual income sources come with their own set of risks. For example, real estate investments may be subject to market fluctuations, and affiliate marketing success may vary depending on the chosen niche and competition. Diversification and careful research can help mitigate these risks.