Mergers and acquisitions (M&A) remain a thriving phenomenon in the business world. M&A activities have proven remarkably resilient and paved the way for many successful business strategies despite previously encountered difficulties.
We look closer at the biggest M&A deals of 2022 and how they impacted the business world. These mergers and acquisitions have opened up new avenues for business growth for the companies involved, from enlarging their target markets to developing cutting-edge technologies.
Biggest M and A deals of 2022
By early in 2022, Elon Musk, then the wealthiest man in the world, had amassed a 9.1 percent stake in Twitter, making him the company's largest shareholder. It led him to submit an unsolicited offer of $44 billion to acquire the business, which was accepted after more than six months of delays and legal challenges. Finally, the deal was finalized in October, and Musk became CEO of the social media behemoth.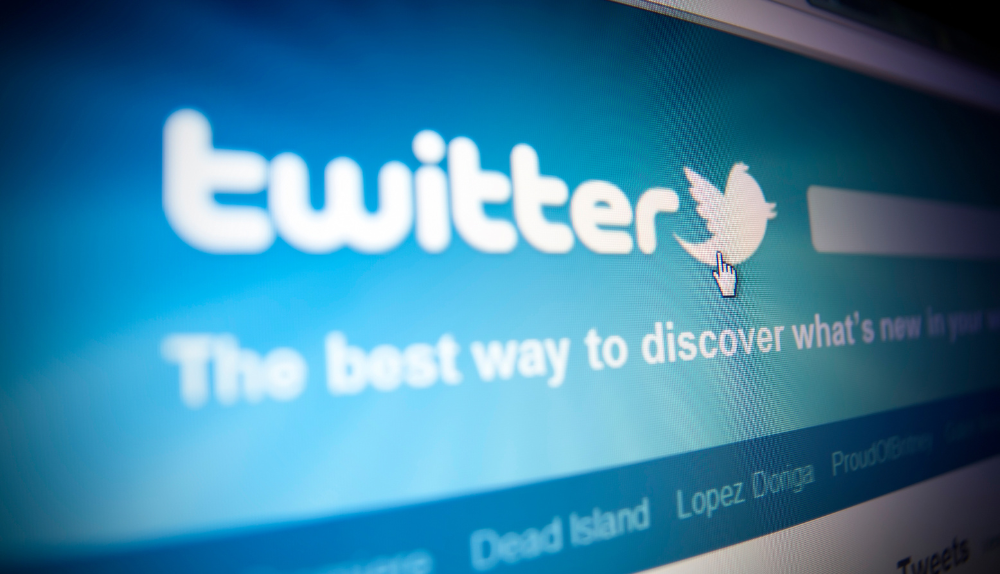 His takeover, however, has not been without controversy. Musk initially delayed his offer because of issues with spam and fake accounts on Twitter, which resulted in a legal battle with the company. Within days of taking office, he swiftly dismissed Twitter's CEO, CFO, and policy head, leaving industry observers baffled about his intentions for the platform.
As the smoke clears from this historical purchase, Musk's plans for Twitter's future are still unclear. However, this purchase has established him as an industry leader in social media and making it one of the biggest M&A deals of all time.
Acquisition of Activision Blizzard by Microsoft
In an all-cash deal worth $68.7 billion, Microsoft splashed the gaming industry in January 2022 by acquiring Activision Blizzard. Microsoft became the third in the world gaming company in revenue after the $95.00 per share acquisition of Activision Blizzard, which included the latter's net cash.
Microsoft gained access to the Warcraft, Diablo, Overwatch, Call of Duty, and Candy Crush series due to acquiring them from Activision, Blizzard, and King studios. The agreement also covered international eSports competitions organized by Major League Gaming. Activision Blizzard's nearly 10,000 employees across its global studios represented a significant asset to Microsoft Gaming.
Activision Blizzard's CEO Bobby Kotick remained in place after the acquisition, and he and his team have continued to drive initiatives to strengthen company culture and speed up expansion. After the merger was finalized, Activision Blizzard's operations reported directly to Phil Spencer, CEO of Microsoft Gaming.
Microsoft's continued push into the video game market, this purchase was a major strategic step. They are now in a solid position to compete with other market leaders like Tencent and Sony.
Oracle's acquisition of Cerner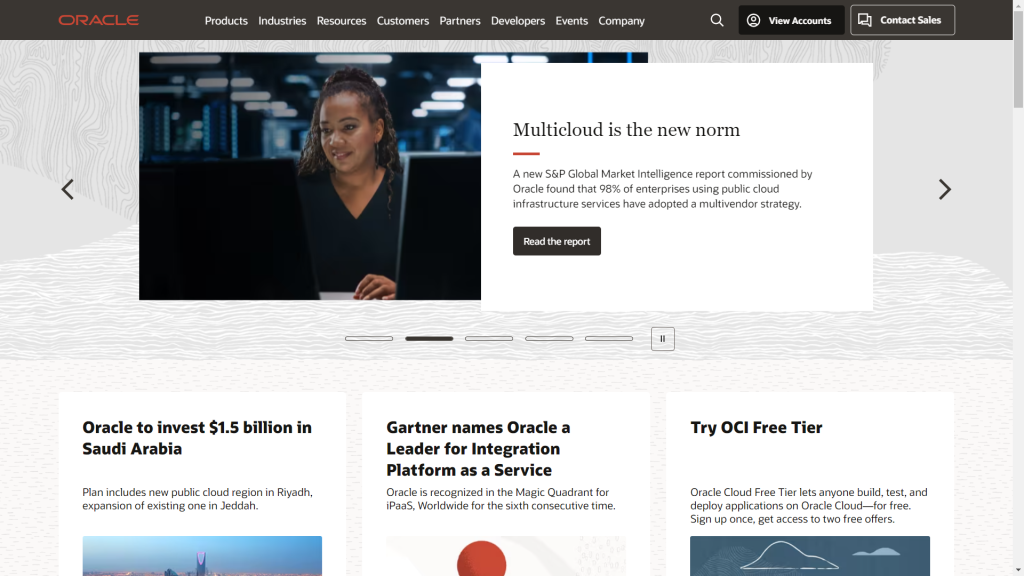 Oracle, the world's second-largest software company, acquired Cerner's health tech firm in June 2022 for $28.3 billion. The acquisition of Cerner is part of Oracle's strategy to revolutionize healthcare by improving access to medical records and enhancing the company's digital capabilities.
By fusing the realms of communication and data storage, Oracle hopes to establish a unique portal for patients and their doctors to use. Healthcare providers, patients, and insurers will all benefit significantly from this. This acquisition has set a new benchmark for the largest closed deal in digital healthier.
Oracle's executive vice president of industries, Mike Sicllia, has stated that the company will prioritize simplifying Cerner's systems by implementing hands-free voice technology as the primary interface to Cerner's clinical systems.
Oracle CEO Safra Catz has voiced her company's confidence in the deal, claiming that the acquisition will be highly accretive to Oracle's non-GAAP earnings in the fiscal year 2023. Oracle's stock had increased by nearly 20% since the purchase was finalized, though it is still trading at a discount to where it was when the deal was announced first.
Broadcom purchasing VMware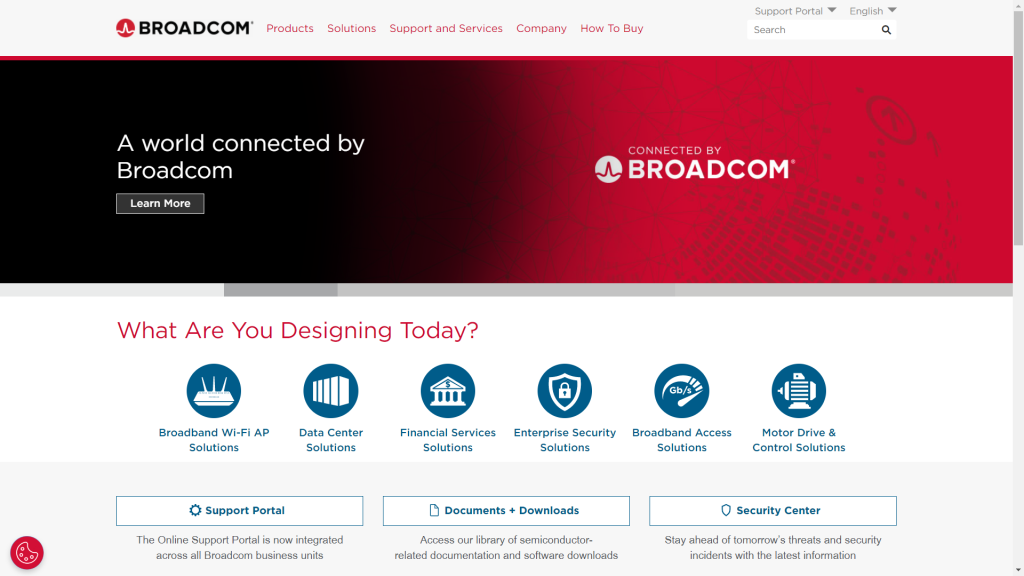 Broadcom's $61 billion acquisition of cloud-computing firm VMware in May 2022 was the most prominent technology deal of 2022. Broadcom has been trying to diversify its revenue streams away from its core semiconductor business and made a big splash with this purchase.
However, in December, antitrust regulators in the European Union opened an investigation into the deal, which presented some regulatory hurdles.
The acquisition has struggled despite the possibility of synergies between the two companies.
Broadcom's stock dropped by almost 20% the month after the deal due to market backlash caused by worries over perceived cultural differences at both companies. As a result of rumors that remote work may be phased out and general unpredictability, VMware has lost some of its most talented employees.
Even so, VMware's CEO Raghu Raghuram has highlighted the acquisition's potential benefits, saying that fusing VMware's software with Broadcom's infrastructure could have a major impact. As a result of the merger, Broadcom Software Group is now known as VMware. VMware now offers a wider variety of security and infrastructure software solutions thanks to the addition of Broadcom's offerings.
The merger of Prologis and Duke Realty
After a $26 billion merger, Prologis and Duke Realty formed the world's largest logistics real estate company. Prologis used its equity to fund the acquisition, which closed in June 2022.
The newly formed company, the name of which has not yet been decided, will have a portfolio consisting of 153 million square feet of property in 18 US regions, 11 million square feet of advancement in progress representing over $1.5 billion in investment, and 1,228 acres of land owned or under option.
This seems to be a gamble on the industry's long-term viability, which had been downward through the first half of the year.
The purchase gives the new company a substantial portfolio of transportation properties in 19 different US logistics locations and 1,228 acres of land owned or under option with a potential build-out of about 21 million square feet. Duke Realty CEO Jim Connor characterized the deal as evidence of the company's long track record of success and ability to create value in the long term.
Xilinx acquisition by AMD
For an astounding $49 billion, AMD successfully acquired Xilinx. The deal's increased value reflected the rise in AMD stock price after it was announced in October 2020 at a price tag of $35 billion.
With this purchase, AMD consolidated its leadership computing, graphics, and adaptive system-on-a-chip product lines to serve better the $135 billion market opportunity they foresee across cloud, edge, and intelligent devices with high-performance and adaptive computing solutions.
Some investors wonder if AMD paid too much for the acquisition after seeing its stock price drop 62% since the deal closed. AMD's CEO, Dr. Lisa Su, is optimistic about the deal despite this, saying that Xilinx's acquisition creates a "high-performance and adaptive computing leader" by bringing together complementary products, customers, and markets, as well as differentiated IP and world-class talent.
A merger between Kroger and Albertsons
In October 2022, Kroger, a grocery store chain headquartered in Cincinnati, Ohio, announced that it would acquire Albertsons, a grocery chain headquartered in Plano, Texas, for about $24.6 billion. As part of the all-stock transaction, Kroger will pay $34.10 per share in cash to acquire all of Albertsons' outstanding common and preferred stock.
The companies hope that by joining forces, Kroger will be able to better compete with Walmart, the market leader. A combined grocery giant with over 5,000 stores, 700,000 employees, and annual revenue close to $200 billion, the deal is among the most significant U.S. retail sales in years, putting them closer in second place to Walmart than ever before.
Fears about increased prices, store closures, and the creation of "food deserts" have been voiced in response to the deal. To answer FTC concerns, the firms have proposed a divestiture plan that would transfer ownership of up to 375 stores to a new company called SpinCo.
The FTC could delay antitrust review for months or even years after it decided to issue a second request for more information on the deal.
Orange's merger to Grupo MásMóvil
In July 2022, it was announced that Orange and Grupo MásMóvil would merge to form a new telecom giant. The new company, valued at $21.3 billion, will dominate the Spanish mobile phone market. The two companies will jointly govern the company, and annual synergies of €450 million are anticipated after four years of integration.
The merged company, known as Orange, will have the size and resources to compete more effectively in neighboring markets like France and Spain. The merger will allow the two firms to pool their resources and make crucial investments in 5G and fiber infrastructure before branching out into new markets.
Thanks to this merger, the two companies in Spain will be able to work better with their combined millions of customers and nearly 1.5 million TV subscribers.
Adobe's acquisition of Figma
Adobe first announced In September 2022 that they would be paying $20 billion to acquire Figma, a popular online platform for creating designs. According to Adobe CEO Shantanu Narayen, the acquisition is expected to expand Adobe's product portfolio and help accelerate the delivery of their Creative Cloud technologies on the web.
Adobe's stock dropped by 30 percent in the first month following the deal's announcement, and some analysts criticized the purchase, calling it "extremely expensive."
Despite this, the acquisition is seen by both parties as a once-in-a-lifetime chance to combine resources for imagination, sharing, creativity, and collaboration to bring these innovations to hundreds of millions of customers and fuel the workplace of the future.
Amgen buying Horizon Therapeutics Plc
For roughly $27.8 billion, the world's largest biopharmaceutical company Amgen Inc. announced in December 2022 that it would acquire Horizon Therapeutics Plc. Amgen's product lines targeting autoimmune diseases, inflammatory, and rare diseases are all expected to benefit from this acquisition.
Large pharmaceutical and biotech firms have been amassing substantial cash reserves, and this acquisition is consistent with the recent trend of increased mergers and acquisitions in the industry.
Amgen was advised on the deal by Sullivan & Cromwell and William Fry, an Irish firm, while Cooley and Matheson, another Irish firm, advised Dublin-based Horizon. Because of this deal, Amgen's product line will get a massive boost, helping to solidify the company's position as a market leader in the biopharmaceutical sector.
DSM's merger with Firmenich
Dutch chemical giant Royal DSM announced in May 2022 that it would drastically alter its business approach. They decided to sell their materials division and shift their focus to sustainable health and food products rather than petrochemicals.
A merger between DSM and a Swiss flavors company, Firmenich, took place in fewer than nine months, which is an impressively quick turnaround.
The deal's staggering $21 billion value made it one of the largest in the food and beverage industry. DSM's extraordinary turnaround can be traced back to this decisive move, culminating in a 20-year plan to diversify away from petrochemicals and materials.
Combining DSM's ingredients business with Firmenich's taste business will make the newly formed DSM-Firmenich a formidable competitor in the rapidly expanding food and beverage industry. Such a merger has the potential to usher in exciting new developments for the industry and show how businesses can take calculated risks to ensure their long-term viability.
Nuance's acquisition by Microsoft
Microsoft finished purchasing Nuance Communications for $19.7 billion in April of 2022. Nuance provides conversational artificial intelligence to various sectors, including healthcare, retail, telecommunications, and finance. Microsoft's goal in making this purchase is to enhance the lives of its customers, patients, and medical professionals.
They believe incorporating Nuance's knowledge and technology into their own will boost efficiency and profitability. Microsoft, like Oracle, is eager to seize a sizeable portion of the healthcare industry's $500 billion total addressable market, and this move is an attempt to do just that.
The acquisition was likely primarily driven by Nuance's healthcare capabilities, given the company's expertise in streamlining doctors' administrative processes. This merger has the potential to significantly impact the healthcare sector and stock prices in the United States. Microsoft and Nuance have been operating together on health-tech projects since 2019, so they've had plenty of time to see if their cultures mesh.
With Nuance's work on the infrastructure behind Apple's Siri and Microsoft's position as the largest technology company in the world, this acquisition creates a formidable partnership between two industry leaders.
Conclusion
Companies will continue to use merger and acquisition deals to pursue growth opportunities and broaden their market presence. The biggest M&A deals of 2022 have demonstrated that no industry is immune to consolidation and that competition for talent, technology, and market share is fiercer than ever.
It will be fascinating to watch how these M&A deals develop and alter the business landscape in the future. However, one thing is sure: the trend is here to stay, and the coming years will bring even more massive transactions.